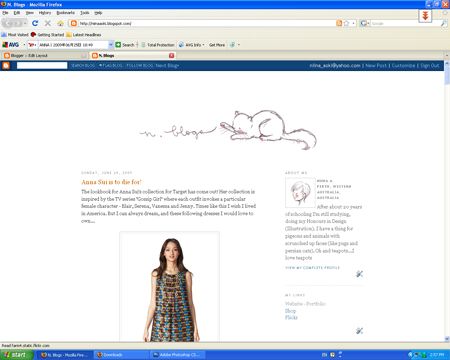 I needed a change as I don't want to just be seen as a children's illustrator. I want to try other things so I redid my banner and icon to reflect this change. I might still change the banner again, but at the moment I'm happy with it.
If you're viewing this post through a feed
click here
to check out the revamp.
P.S. I have taken down my website/portfolio as I haven't updated it in ages and I don't really intend to update it either! I'll be overseas from next year and not concentrating on drawing as a job so there will be no need for a website. The address is still active though, it just redirects to this blog :) You can still view my work through
flickr.